This service is for reprogramming (resetting) the immobilizer system of your 2005, 2006, or 2007 Toyota Corolla ECM, either for automatic or manual transmission models.
This service is needed if:
You lost all of your keys and need the ECM to accept a new key.
If your original ECM was defective and was replaced by a used ECM. In this case, the used ECM will have key codes in memory from the donor vehicle, which will prevent the engine of your car from starting because of key codes mismatch.
As part of this service:
If for any reason, the immobilizer memory chip is defective or damaged (happens sometimes), then we will replace it for you and reprogram it as part of this service at no extra charge.
We now also check if your ECM software version is up to date. If it is not, we update it with the latest software for your specific unit available from Toyota. Many times, updating your ECM will correct different problems, as these updates are issued by Toyota over time for enhancing or correcting problems, bugs, or errors in the original software.
This is a list of some of the Toyota modules that this service will cover. There are more models covered, so if you do not see your model (part number) in the table below, please contact us with your ECM part number ("89661-xxxxx") so we can let you know if we can help:
89661-02C01
89661-02C02
89661-02C10
89661-02C11
89661-02C30
89661-02C91
89661-02D01
89661-02D02
89661-02D11
89661-02D12
89661-02K10
89661-02K20
89661-02K21
89661-02K22
89661-02K23
89661-02K50
89661-02K51
89661-02K60
89661-02K80
In the case of installing a used ECM in your car, there is an alternative solution that will not cost you anything. You can check it by looking at the article in the link below. Just scroll down the article and go to the "Sync Process" section:
Happily for customers, most of the time, the FREE procedure will work just fine. However, if otherwise, then this 2005-2007 Toyota Corolla immobilizer is for you.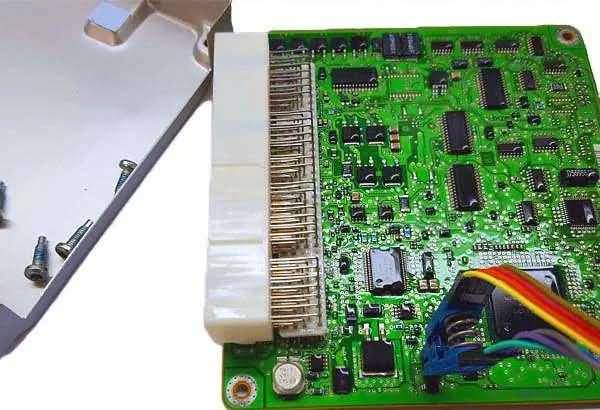 NOTES ABOUT THIS SERVICE:
1. This solution is done by reprogramming a memory chip in the ECM. No parts are removed and no modifications are done to the circuit. Your ECM is safe with us. This is a clean programming procedure. The only part replacement that could be involved in the process is in the event of the memory chip is defective. In that case, it will be replaced by an original part, having the same or better performance.
2. ECMs that we receive are assumed to be in good working conditions. The scope of the service is the immobilizer circuit only and does not include repairing any defects of the ECM other than the case where the immobilizer memory chip needs replacement.
3. The job will be done in just one business day and it will be shipped back to you the next business day.
4. When the ECM is returned to you, you just reinstall it in your car and it will be ready to start the engine and drive.
VIN Number
As part of the service, we will enter your vehicle's VIN after programming the ECM.
When you order, at checkout we will provide a form for you to enter your vehicle's VIN. It is optional, but if no VIN is provided, we will program the ECM without VIN. In that condition (no VIN), the car will still start and function as normal, but check engine light will be lit for the "VIN Mismatch" error code.
If entering the VIN in the order, please be accurate. The VIN must have 17 alphanumeric characters. If you provide a wrong or mistaken VIN, please contact us with the correct number within 24 hours after the order is placed. Otherwise, we cannot be held liable for programming it with no VIN or with the incorrect VIN.
We understand that mistakes do happen. If you send the wrong VIN or do not provide it at all in the expected time, or maybe you forgot to do so, you may send back the ECM and let us know the VIN so we can enter it. In this case, the service will not be charged, but the exact shipping expenses determined by USPS or FedEx (your choice) will need to be charged.
FAQ
Q. Where is the ECM located in my Corolla?
A. The ECM in these Toyota models is located below the glove compartment. It is a metallic box, with numbers in the following format; "89661-02D0x", "89661-02K2x", "89661-02C1x" or "89661-02R0x". Examples are: "89661-02D02", "89661-02K20", "89661-02R00" and some others.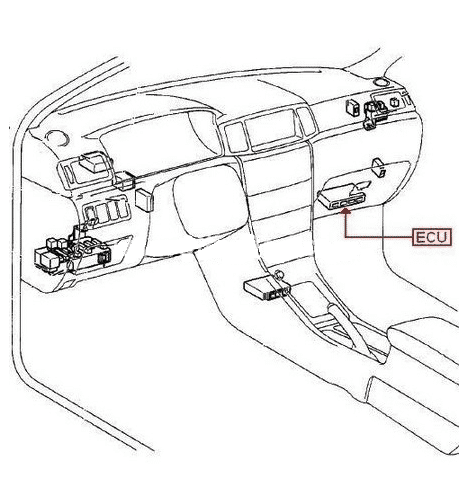 Q. Will this void any of my vehicle warranties?
A. Absolutely not. The process is completely safe for the computer and is within the vehicle specifications. No alterations to the original design or specifications are done.
Q. How long will the service take?
A. The turnaround of the job is one business day and it is shipped back to you the next business day.
Q. What shipping services you use?
A. We currently use US Postal Service (USPS) and FedEx for shipping the ECM back to you. The cost can be accurately calculated when you add the item to your cart and click on the "Calculate Shipping" button. There is a FREE option for locations in the USA.
Q. Do you ship to my country?
A. Yes. We offer this service to all around the globe. International orders are welcome.
Q. Do you offer any warranty?
A. Sure. We offer a written warranty for the term specified at the top of this page.
Q. How is this service requested? How do I proceed and do the payment?
A. Just "Add to Cart" the service and click on checkout. Payments are processed by PayPal. You may complete the checkout as a guest or better yet, you may register for getting tracking information and notes about your order.
IMPORTANT: Worldwide orders are accepted, but if you are sending your ECM from outside of the USA, we highly recommend using FedEx, UPS, or DHL. Any other shipping service may include Customs brokerage fees of up to $200.00, charged to the customer (importer). With FedEx, UPS, or DHL, this will NOT happen.
What other users are looking for:
b2799 toyota
immobilizer toyota corolla
toyota corolla ecu immo off 2006
i want to see the imge of my toyota car 2008 immobilizer com
how to programme toyota corolla 2005 ECU using wire
08 toyota corolla immobilizer
89661 02K80
2008 toyota corolla immobilizer system
2006 toy camry ecu reset location
2006 haice negative aneder battery