NOTES:
1. This is a REPAIR AND RETURN service
2. INTERNATIONAL orders are welcome!
3. Receive a FREE extra year of warranty for leaving a review! (see further below on this page)
–o–
Do you own a 2001-2005 Toyota Rav4 and are having issues with the automatic transmission? We can help!
If you own a 2001-2005 Toyota Rav4 and are having intermittent problems with the automatic transmission like loss of power when accelerating or when going uphill, or if it seems to be stuck in high gear, or if it is engaging harshly when it is put in reverse, or if it is slipping from 2nd to 3rd gear, you should know that all these issues are caused by a defective ECM (Engine Control Module), also known as ECU (Engine Control Unit).
We have a perfect, durable, and affordable solution for you. We offer a repair service for your ECM to get rid of the problem for good and prevent imminent damage to your vehicle's automatic transmission. Just mail us your ECM after completing your order and we will repair, reprogram and test your ECM before shipping it back to you.
Our turnaround time is only one business day. This service covers the 2001-2005 automatic Rav4 models, either 4WD (4 wheel drive or 4×4) and 2WD (2 wheel drive or 4×2), either regular or "Japanese" versions, either left-hand or right-hand steering and also cover the Toyota Picnic and Toyota Avensis models of the same years (2001-2005).
As part of the service, the immobilizer (if present) is reset so your ECM will start your car's engine no problem after been serviced, also the transmission relearn memory is reprogrammed so it starts relearning from zero right after installing it back in your car. This is a good practice, especially because your ECM will still have wrong codes in memory from the previous failure and if this relearn memory is not reprogrammed, it will present problems on driveability immediately.
Symptoms
The following are the most common symptoms shown for this issue with the ECM. You may experience one or more of these symptoms at the same time. If you have experienced at least one of them, then the ECM needs service ASAP:
In most cases, the check engine light is off, and no error codes when scanned
DTC trouble codes, when present, often are any of these: P0750, P0753, P0755, P0758, and P1760
Hesitation or harsh shifting, mostly from 2nd to 3rd gears
Slams into gear when putting it in reverse
Sometimes the vehicle feels like braking by itself
Erratically shifts on an intermittent interval
Rattling or clicking noise coming from the engine bay when the engine is running. Even in neutral gear
Some days it fails and some other days it works with no issues
The problem shows only when the engine gets warm or only when it is cold
After a complete stop, the moment you move again it feels like towing a heavy load
Lower fuel economy than normal. Consumes more gas than usual
Tampered Units
Did you already service your ECM with any other shop or Company and they could not fix it? Or did you try fixing it yourself and it did not work? No worries, no shame. We accept those units too. ECMs that have been serviced or attempted to be serviced previously by others or by yourself may just take a little more time, but we will gladly accept your unit and do our best to help WITHOUT adding any extra cost to the repair job.
ECM Part Numbers Affected
This is a partial list of the ECM part numbers affected. You will find the part number on the label at the top of your ECM. It starts with "89661". Not all affected part numbers are listed here, so if you don't see your ECM number in the table below please feel free to contact us for assurance.
| | | | | |
| --- | --- | --- | --- | --- |
| 89661-42620 | 89661-42621 | 89661-42622 | 89661-42650 | 89661-42651 |
| 89661-42652 | 89661-42653 | 89661-42654 | 89661-42660 | 89661-42661 |
| 89661-42662 | 89661-42663 | 89661-42664 | 89661-42680 | 89661-42681 |
| 89661-42682 | 89661-42683 | 89661-42700 | 89661-42701 | 89661-42702 |
| 89661-42720 | 89661-42760 | 89661-42761 | 89661-42810 | 89661-42811 |
| 89661-42812 | 89661-42820 | 89661-42821 | 89661-42822 | 89661-42840 |
| 89661-42880 | 89661-42890 | 89661-42A30 | 89661-42A31 | 89661-42A50 |
| 89661-42A51 | 89661-42A80 | 89661-42A81 | 89661-42A82 | 89661-42A90 |
| 89661-42A91 | 89661-42A92 | 89661-42B00 | 89661-42B01 | 89661-42B40 |
| 89661-42B80 | 89661-42B90 | 89661-44230 | 89661-44250 | 89661-44270 |
| 89661-44271 | 89661-44272 | 89661-44290 | 89666-28140 | 04009-39142 |
| 04009-39242 | 04009-39542 | 04009-39643 | 04009-41242 | 04009-41342 |
| 30510-42100-84 | 30510-42110-84 | | | |
ECM Location
2001-2005 Toyota Rav4 ECM location
Shipping
For returning the repaired ECM we use FedEx and USPS. a FREE option is offered to locations in the USA, including the 48 contiguous States, Puerto Rico, Hawaii, Alaska, and US Virgin Islands. Faster (paid) shipping options are available too. For international locations (out of the USA), we, unfortunately, do not have a free option yet, but we have special low rates through FedEx for it.
All available rates for your location can be calculated from your shopping cart with the provided shipping calculator (if available, postal code is needed for shipping rate accuracy).
Some common questions:
Wouldn't it be better if the ECM is replaced by a new one?
Either brand new or used (recycled) ECMs are giving the same problems. The brand new fails in the long run, maybe a couple of years and the others do it in a few months. Also, the repair cost of the ECM is a lot less than the cost of a brand new replacement ECM that would fail again in a couple of years if its circuit is not corrected.
We offer the most complete service for these units, as we cover the whole unit, not just the transmission problem. This way, future problems, whether related to the actual problem or not, will be avoided. We can proudly say that this is one rare case where ordering this service is better than buying a brand new part.
Do you actually repair or reprogram the ECM?
We do both. We repair and then reprogram the ECM.
Why send it to you?
This is a good question, taking into account the many competitors that have surfaced in the last years and more importantly, the many different prices available, including very low ones. Remember that when something seems too good to be true, it probably is. Nevertheless, we offer very affordable prices for all the value we put in. Why us?:
We first repair the circuit and replace any needed parts.
We reset the transmission adaptation memory so it starts relearning from zero when it is installed back in the vehicle.
If your vehicle is equipped with the immobilizer security system, we reset it too, ensuring that the engine will start when the ECM is reinstalled.
We recondition the whole circuit to prevent future problems with any other area.
We check if there is an update available from Toyota for your unit. If there is one, we do the update by installing the latest software version available for your ECM (only for USA models).
Finally, it is tested in an actual vehicle. This is done with the USA and Canada Market models. Japanese and European market models will be bench tested for transmission functions and vehicle tested for engine functions.
We have vast experience with these units and know all about the circuit. That is why, unlike our competitors, tampered units do not scare us.
Will I have a tracking number when it is shipped back?
That is for sure! When you send your unit to us, as soon as we receive it, we will notify you and when it is completed, we will also notify you of the shipping details and the tracking number. The notifications will be sent through email and SMS text messages when you register a mobile number in your account with us. A copy of any notification will also be privately posted in your account.
Other Questions?
For more questions, please see our FAQ section in the "FAQ" tab on top of this information section, or feel free to contact us any time through the contact form on this page. We will be more than glad to help.
Warranty
We always stand by our customers and always try our best to help if you encounter any problem with your ECM, even if the problem is unrelated to our service. As for the warranty, we include a FREE warranty with the service and other paid options as well. For the available warranty terms on this service, please check the "Warranty" tab and the Warranty menu on this page.
Extra

FREE

Warranty!
We are offering an extra FREE year of warranty if you leave us a review after you receive and test your repaired ECM.
If we receive a review from you, upon approval you will automatically receive an extra FREE year of warranty to be added to your current warranty. After you leave a review, you won't need to take any other action and will be notified about your extra warranty as soon as completed. This applies to any customer that ordered the service from us.
For leaving a review, just click on the REVIEWS tab and enter your experience with our service, and include as many details as you wish to.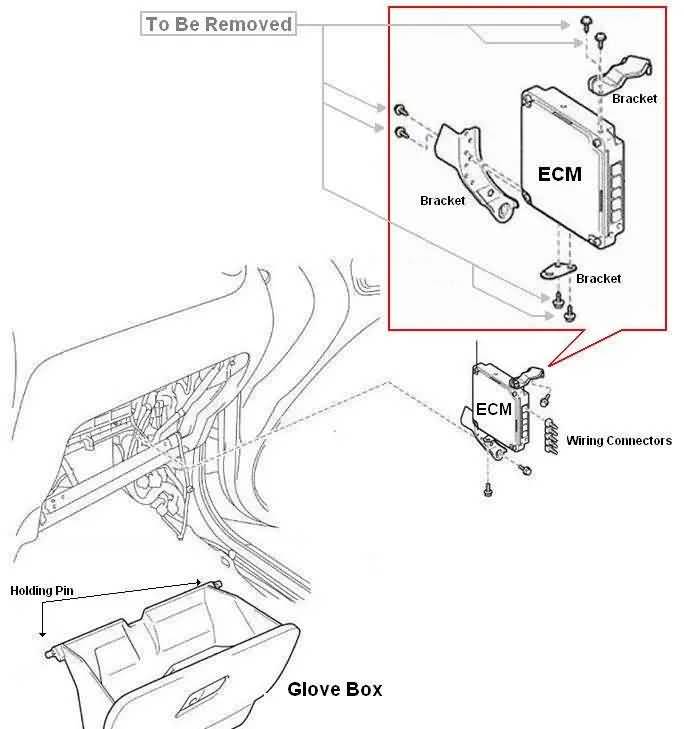 *** IMPORTANT NOTE ***
If your Rav4 does not engage in reverse AT ALL, at that point, it means that the ECM is damaged, BUT the damage went beyond the ECM, into the transmission. The ECM controls all the forward gears (1st, 2nd, 3rd, and 4th), but it does not control the reverse. The reverse is purely mechanical even when it is sometimes affected by a damaged ECM, like bumping when it is engaging. It means that the ECM must be repaired, but so the transmission. A new or repaired ECM must be in place in order to avoid damaging a new, used, or repaired transmission. In these cases, repairing your ECM will always be the first step.
What other users are looking for:
rav4 ecm repair p0755 toyota list of make and model 89661-42 ecm resitor problem how to remove and install ecu on 2010 rav4 how much to repair toyota camry transmission engine control toyota rav4 2002 cost to replace rear subframe on 02 2wd toyota rav 4 89661-42a91 rebuild 2002 rav 4 ecm repair 2001 toyota rav4 ecm repair
Images Disclaimer:

These are refurbished products. Their internals have been refurbished and put back to factory conditions and have been tested and made sure that they work as intended. In addition, we added a reasonable warranty to them for peace of mind of our customers.

However, while the images shown in this listing are images that identify the product, they are intended for representation purposes only. The actual aesthetic condition of the product may vary depending on the condition of the item (like new or with use marks or blemishes, neat or stained or partially oxidized, straight or with dings, etc.) Nevertheless, we always pick and clean the best one we have at the moment of shipping the order.