Immobilizer reset chip (virgin chip) with VIN included for 2005-2008 Toyota Corolla models (1.8L VVTi, either A/T or M/T).
If you replace your Corolla ECM with a good, used ECM, (#1) you will need to adjust the immobilizer system so the engine starts and (#2) you will also need to enter the VIN of your car to avoid the "VIN Mismatch" error code.
With this solution, both issues are covered, it is faster than sending your ECM and you will only pay a fraction of the cost compared with sending your ECM for programming.
This chip will work on the following ECMs from the 2005, 2006, 2007 and 2008 Corolla CE and Corolla S models. This will apply to some Toyota Matrix models from the same years too:
| | | |
| --- | --- | --- |
| 89661-02C10 | 89661-02C11 | 89661-02C12 |
| 89661-02D01 | 89661-02D02 | 89661-02K20 |
| 89661-02K21 | 89661-02K22 | 89661-02K23 |
| 89661-02R00 | 89661-02R10 | 590-60782 |
| 590-50965 | 590-51541 | |
Upon ordering, we will send you an EEPROM memory chip that goes inside your ECM's circuit. Before shipping it to you, it will be programmed to accept your keys and we will also enter the VIN that you provide. When you receive it, all you need to do is opening the ECM and replace the old chip with this one and you are ready to go.
We also have available the service of programming your 2005-2008 Toyota Corolla ECM, but if you have the technical skills for soldering a small SMD electronic part, by ordering this chip; (#1) it will be a faster solution, (#2) you will save half of the cost and (#3) there is no need of sending us your ECM to be programmed, saving even more $$$.
NOTES:
Installing this chip is a technical job. It involves soldering and desoldering a surface-mount part (SMD), which is a SOIC-8 (8 leads) EEPROM chip.
Detailed instructions for the installation of the chip are included.
Please make sure that you enter the correct VIN (17 characters) in the form provided for that purpose at the checkout.
Shipping to the USA is FREE through USPS Priority Mail, including Puerto Rico, Hawaii, Alaska, and US Virgin Islands.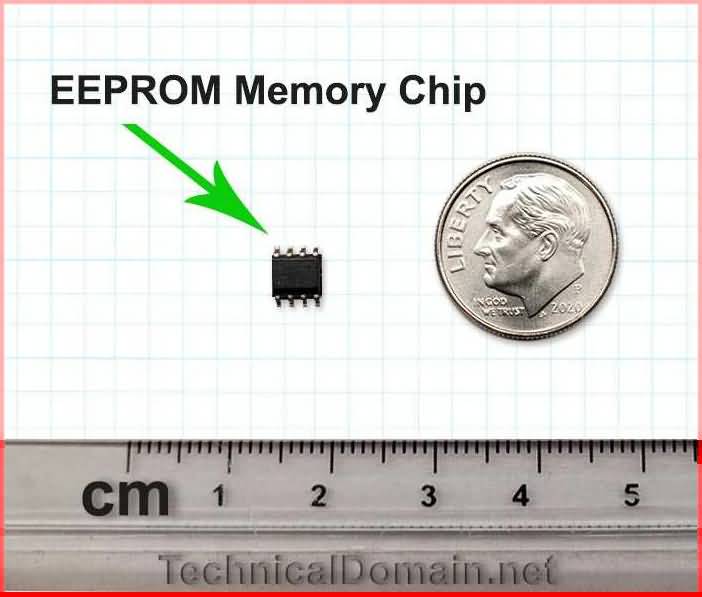 Location of the ECM in your car: